You Are Here

Stormwater Utility
Stormwater Utility
The Stormwater Utility Compliance and Credit Program is a part of the Engineering Division, Public Works Department. Stormwater runoff is generated
when precipitation from rain and snowmelt events flow over land or impervious surfaces and does not percolate into the ground. As the runoff flows over the land or impervious surfaces (paved streets, parking lots, sidewalks, driveways and building rooftops), it accumulates debris, chemicals, sediment or other pollutants that could adversely affect water quality if the runoff is discharged untreated. The primary method to control stormwater discharges is the use of best management practices (BMPs). In addition, most stormwater discharges are considered point sources and require coverage under an NPDES permit.
The National Pollutant Discharge Elimination System (NPDES) Stormwater Program regulates stormwater discharges from three potential sources: municipal separate storm sewer systems (MS4s), construction activities, and industrial activities. Most stormwater discharges are considered point sources, and operators of these sources may be required to receive an NPDES permit before they can discharge. This permitting mechanism is designed to prevent stormwater runoff from washing harmful pollutants into local surface waters such as streams, rivers, lakes or coastal waters.
In compliance with current OEPA requirements, the Stormwater Utility Division was formed to overview and regulate Lima's stormwater runoff. Funded by the Stormwater Assessment, the division is able to design, regulate, maintain and improve upon the City of Lima's stormwater facilities. If you have any questions or concerns about the current assessments or possible BMPs, please feel free to contact our Stormwater Manager.
If you have questions or concerns regarding water or sanitary services, please visit our Utility Department.
Kirk, P.E. Niemeyer

City Engineer

Phone: (419) 221-5288




Jim Morrisey

Stormwater Manager

Phone: (419) 221-5288



Stormwater Rebates, Projects & Programs
Stormwater Superstars
Understanding how your business or organization measures up simply begins with a conversation that centers around landscape and waste management practices. For more information on how your business can be recognized as a Stormwater Superstar, contact The City of Lima Stormwater Utility or the Allen Soil & Water Conservation District.
2020 Stormwater Superstars Awarded
Two Lima businesses are being honored as 2020 Stormwater Superstars - Bacon & Associates, LLC & Webb Insurance Agency. This distinction recognizes a variety of efforts and practices from the individual businesses that each have an impact on stormwater runoff and ultimately a clean and healthy Ottawa River. The Stormwater Superstar recognition is a joint project between the City of Lima Stormwater Department and Allen Soil and Water Conservation District and is designed to be an annual showcase.
TREE REBATE PROGRAM
The City of Lima's Tree Rebate Program kicks off another new season! Open to City of Lima residents and businesses, 50% rebates are available for any approved tree planted within city limits (limit of two trees per parcel per year). For more details regarding the rebate program, click Rebate Program Tree Guide.
RAIN BARREL PROGRAM
Rain Barrels are a perfect way to capture and re-use nature's precipitation! Learn more about the Rain Barrel Program HERE.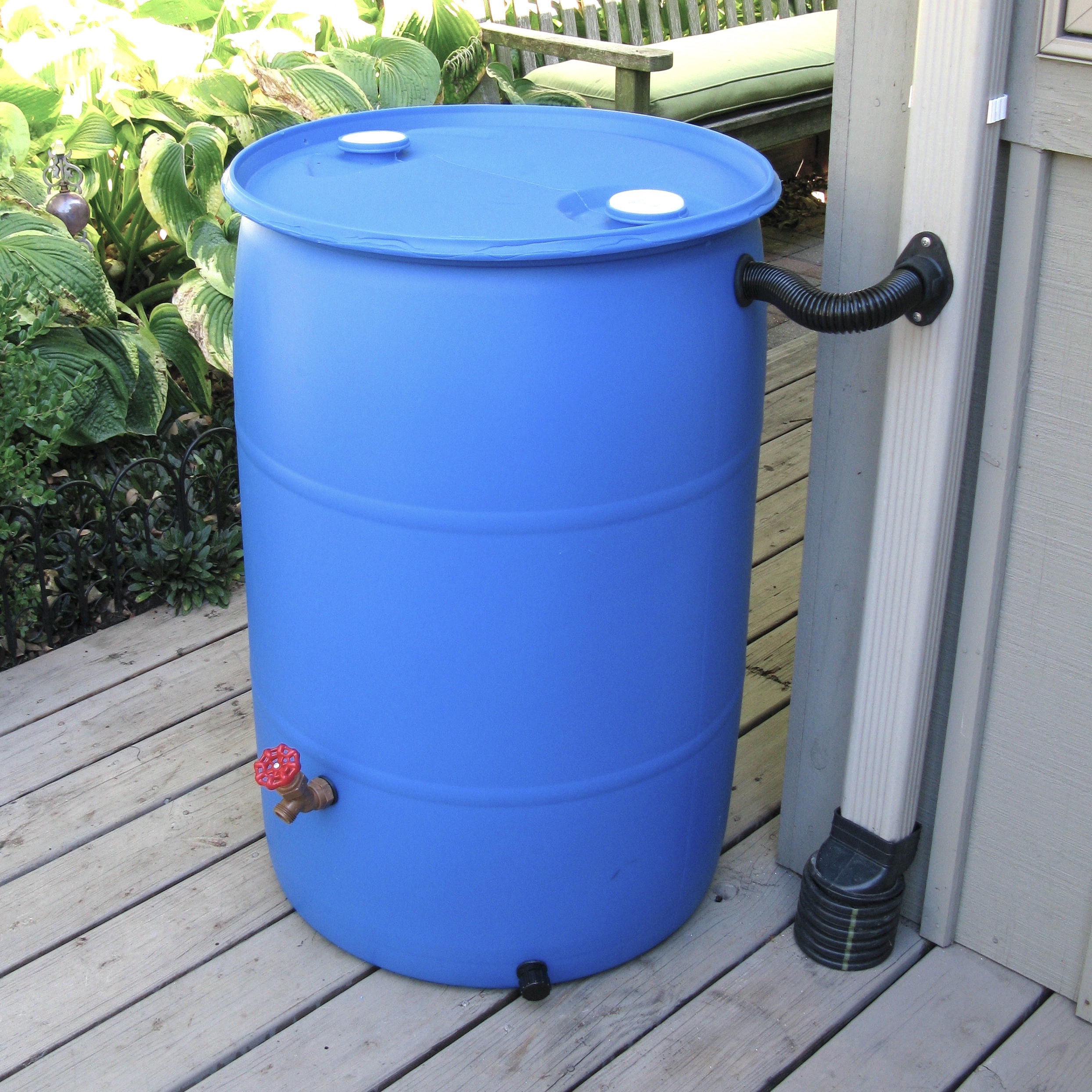 ADOPT-A-ROADWAY PROGRAM
Volunteers in the form of families, groups, sports teams, businesses and individuals are encouraged to adopt specific sections of streets, neighborhoods and parks within the City of Lima. At least two-yearly commitments to conducting a litter cleanup event is encouraged. For more information, click HERE.
Melrose Stormwater Improvements
The first two phases for the Melrose Drainage project have been completed as of 2020. The Melrose Project was designed to separate storm runoff and provide relief to the overcapacity combined sewer lines within the subdivision.
Phase 1 of the project created the detention basin located northwest of the Melrose/O'Connor intersection and its outlet system which eventually ties into Dug Run.
Phase 2 of the project was constructed in the summer of 2020 and included the installation of new storm sewer lines along Melrose, Northwold, O'Connor and Runyan streets. Included in the project were new sidewalks, curb, bump-outs and drive approaches.
The final phase of the project, slated for 2021, will address drainage concerns along Melrose, Ashton, Northwold and Tremont Streets.
City of Lima Municipal Lot Improvement
The City of Lima recently constructed a "Green" parking lot located downtown at the southeast corner of North Union Street and East High Street. In an effort to reduce stormwater runoff into public sewer systems, the new parking lot utilizes Best Management Practices (BMPs) to improve water quality and reduce water quantity. Included BMPs include permeable pavers and vegetated filtration areas. Learn more about the project (PDF) and how it helps reduce flows into our public sewer systems and ultimate reducing the load at our Waste Water Treatment Plant here.
Next
Previous
Ohio Governor Mike DeWine's office recently released their H2Ohio Plan Opens in New Window which addresses water quality issues for Ohio waterways. The H2Ohio Plan will invest in targeted solutions that ensure clean water in disadvantaged communities, prevent lead contamination in daycare centers and schools and aims to help reduce harmful algae blooms. The Ohio General Assembly invested $172 million into the H2Ohio Plan back in July.
"H2Ohio is a dedicated, holistic water quality plan that has long lasting solutions," said Governor DeWine. "It addresses the causes of the problems and not just the symptoms."
"This is one of the most comprehensive data-driven planning processes in our state's history. The plan is based on science and on economics. It focuses on directing the resources that we have on practices that have been studied and that we know will make a difference because they have already been proven to work." DeWine continued. "It has tangible, measurable changes that will have lasting impacts. It is a comprehensive approach to our statewide water quality problems."
The largest portion of DeWine's H2Ohio plan addresses best management practices which focus on phosphorus reduction for farmers. "Not all phosphorus comes from farmers, but most does. Studies show that nutrient runoff accounts for most of the phosphorus load in the Maumee River watershed," DeWine said. The Maumee River Watershed in Northwest Ohio will be the first targeted region; however, the plan will ultimately be taken to the rest of the state of Ohio.
The H2Ohio plan is comprised of 10 best management practices which include soil testing, variable-rate fertilization, subsurface nutirent application, manure incorporation, conservation crop rotation, cover crops, drainage water management, edge-of-field buffers and wetlands. Farmers who follow the best management practices will provide economic and financial incentives.
The Ohio Environmental Protection Agency will be tasked with monitoring the phosphorus loading in Lake Erie and the Ohio River along with evaluating new technologies that can contribute to these efforts. In addition through H2Ohio, the Ohio EPA will be working to protect Ohio's drinking water, helping fund wastewater infrastructure projects in disadvantaged communities, assist in funding the replacement of hundreds of failing home septic systems for low income households, and will address lead exposure in day care facilities and schools.
To view the H2Ohio Handout, click HERE Opens in New Window . For further information regarding the H2Ohio Plan, click HERE
City of Lima and surrounding FEMA Floodplain Maps
Through its Flood Hazard Mapping Program, FEMA identifies flood hazards, assesses flood risks, and partners with States and communities to provide accurate flood hazard and risk data to guide them to mitigation actions. Flood Hazard Mapping is an important part of the National Flood Insurance Program, as it is the basis of the NFIP regulations and flood insurance requirements. FEMA maintains and updates data through Flood Insurance Rate Maps (FIRMs) and risk assessments. FIRMs include statistical information such as data for river flow, storm tides, hydrologic/hydraulic analyses, and rainfall and topographic surveys. FEMA uses the best available technical data to create the flood hazard maps that outline your community's different flood risk areas. For more information on FEMA flood hazard mapping, click HERE.
City of Lima 2013 Floodplain Maps
Section 1266.13
It shall be unlawful for any person to begin construction or other development activity including but not limited to filling, grading, construction, alteration, remodeling or expanding any structure, or any watercourse wholly within, partially within or in contact with any identified special flood hazard area (i.e. 100 year (FLD_ZONE)), as established in section 12366.05 of City of Lima Codified Ordinances and these maps, until a floodplain development permit is obtained.
View a copy of the City of Lima Ordinance (PDF).
View the City of Lima's Floodplain List (PDF).
Access the 2013 City of Lima Floodplain Map Booklet (PDF).